Workshop on New Paradigm of Economic Development in December 2017 in Delhi, India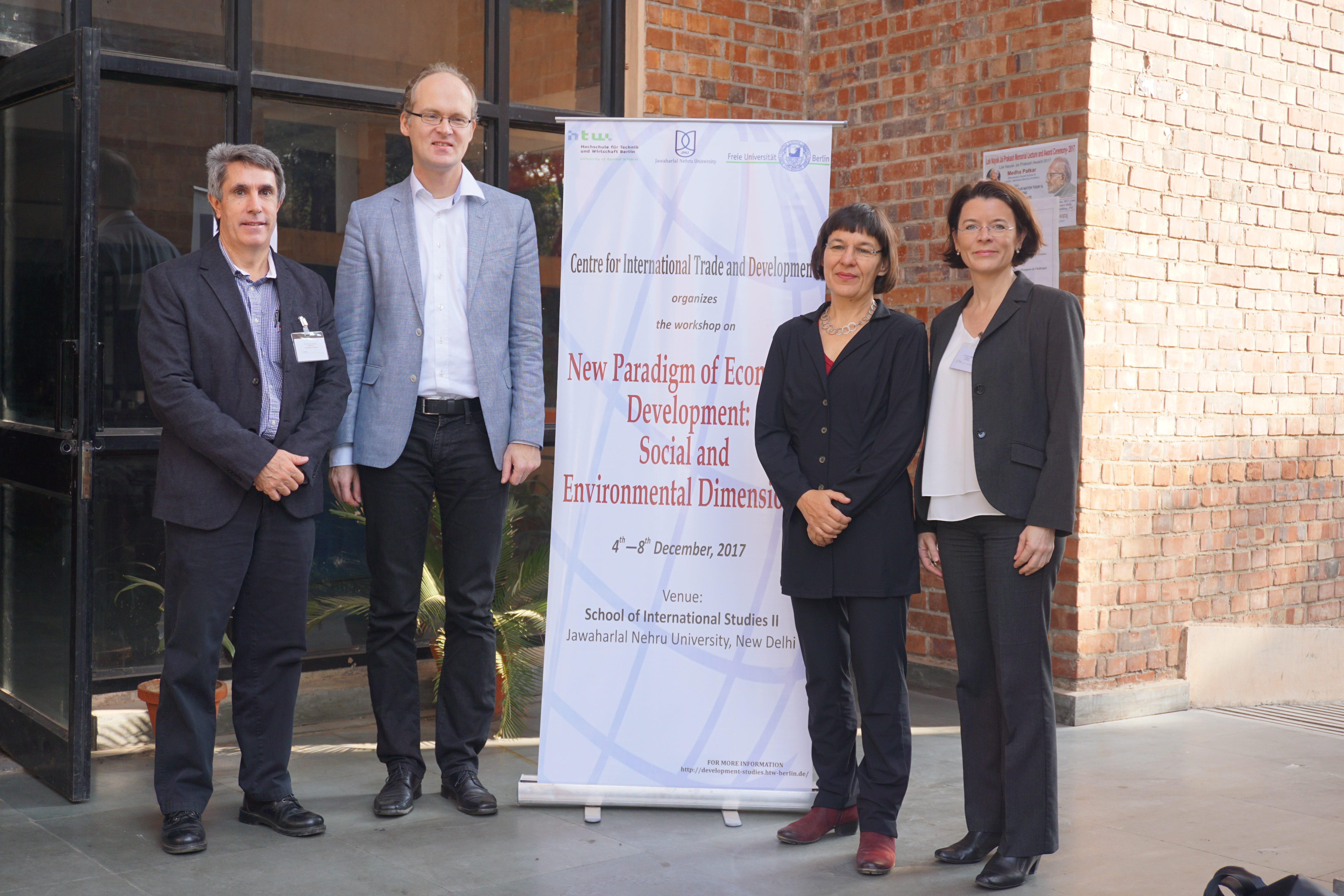 The third annual CEDS research workshop "New Paradigm of Economic Development: Social and Environmental Dimensions" took place from December 4-8, 2017 at the Jawaharlal Nehru University (JNU) in Delhi, India. The workshop provided a platform for 21 PhD and MPhil students and 10 professors and researchers to present and discuss their research projects. In addition to the presentations, the success of the workshop can be attributed to the fruitful participation and involvement of a large number of PhD and MPhil volunteers and faculty from the JNU School of International Studies.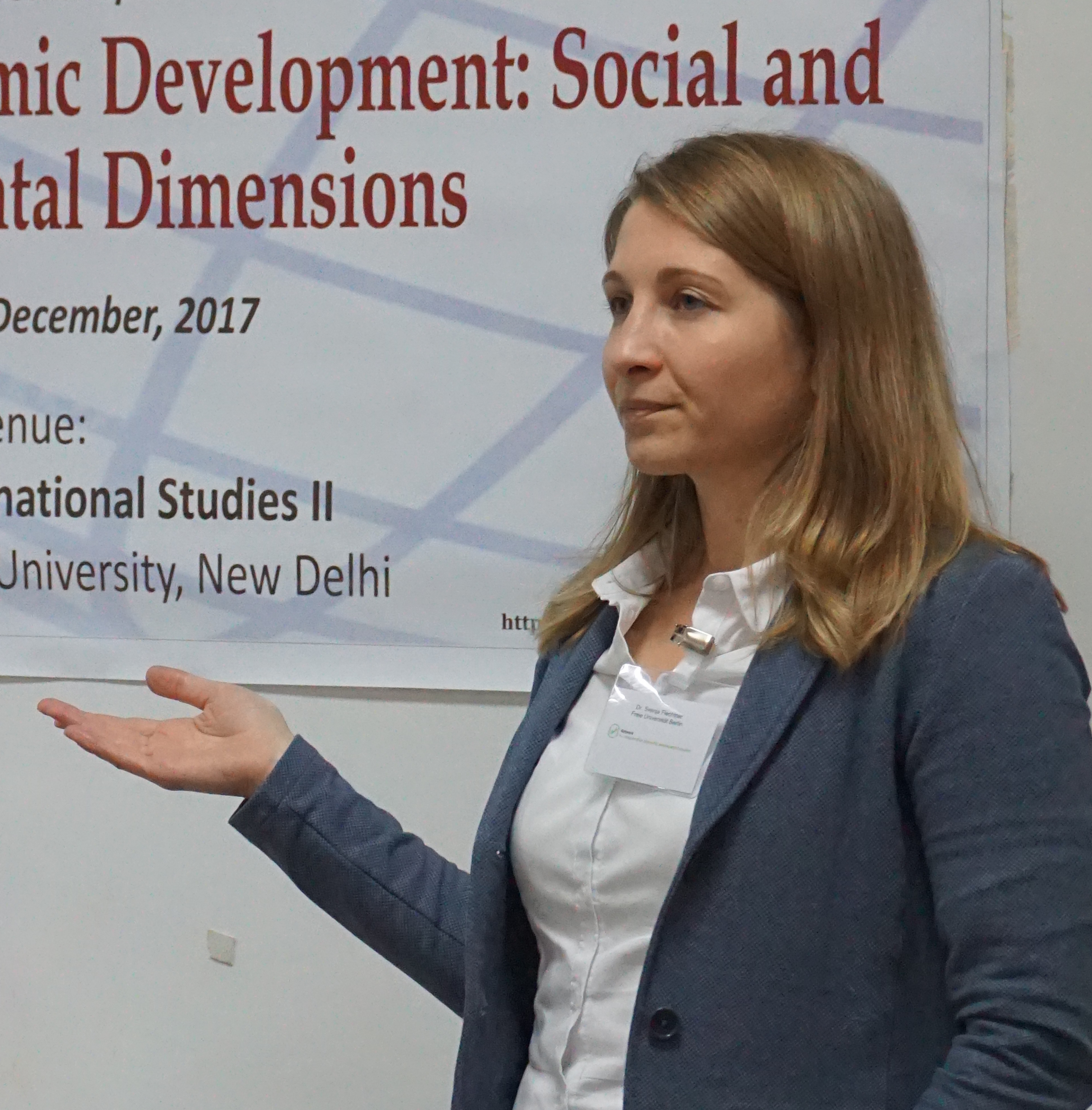 The first day was dedicated to the PhD and MPhil workshop. After the opening speeches by JNU representatives and the Freie Universität (FU) representative in Delhi, Stefan Diederich, the students presented their exposés and research projects in parallel panels. Their contributions were discussed and commented on by fellow students, the international professors of the CEDS network, and JNU professors. The second day covered three different sessions on methodology. Mandira Sarma gave a lecture, based on her previous research, on measuring financial inclusion, in which she explained how to construct an index. Svenja Flechter shared her perceptions of behavioural economics and Sebastian Dullien highlighted the changing paradigms in international trade which were critically discussed with the audience. Five different thematic sessions covering different aspects of the overall workshop topic took place on the next two days, including "Rising Powers and Economic Challenges" by Andre Jordan and "China-Africa Trade and Investment Links: Assessing the Environmental Impacts" by Verena Tandrayen-Ragoobur. On the last day, workshop participants visited Muskaan, a local non-governmental organisation, whose vision is to create growth opportunities and provide services to enrich the lives of children and adults with intellectual disabilities.